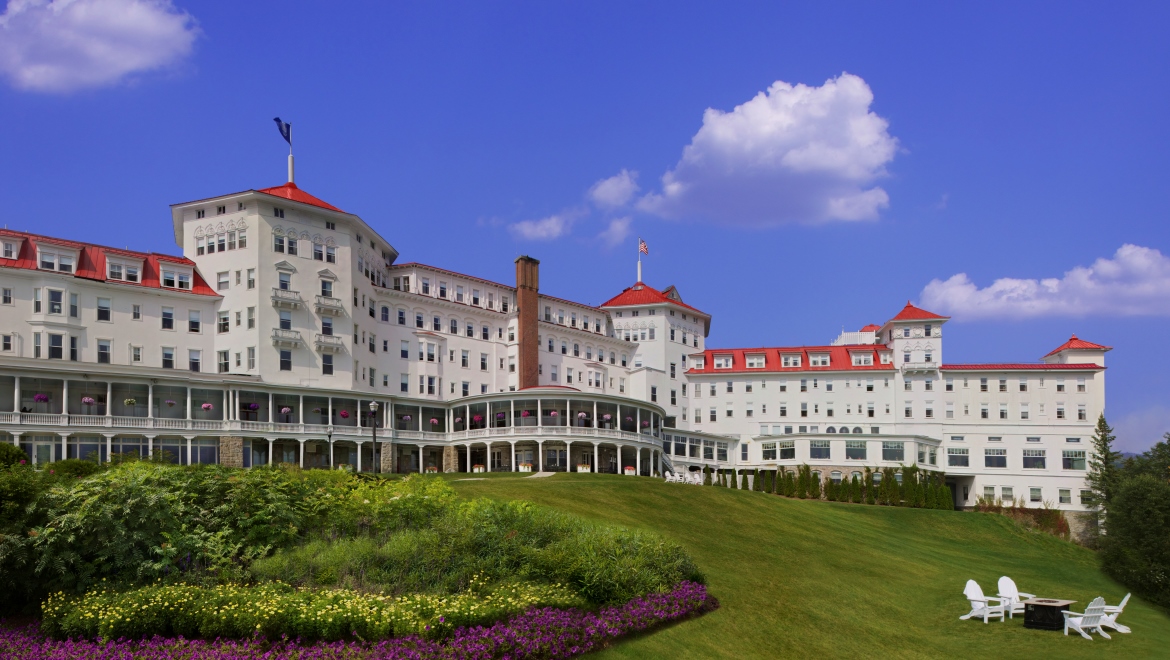 2017 Summit on Financial Inclusion
In July of 1944, a small group of selected leaders gathered at Bretton Woods to lay the foundation for a new world economic order. Three quarters of a century later, despite decades of unprecedented growth, consumers worldwide are excluded from participating in the formal banking economy and civil society.
The financial services industry and the rules that regulate it are rapidly evolving. Advancements in financial technology hold great promise for easing barriers to access, but many challenges still lie in the way of achieving domestic and global financial inclusion. We host this summit in the spirit of the original Bretton Woods Conference to tackle these issues collectively.
- Kyle Burgess, Executive Director of Consumers' Research
Technology for Financial Inclusion
"It's expensive to be poor," explains Neha Narula, Director of the Digital Currency Initiative at the MIT Media Lab. Billions of people suffer systematic exclusion from formal networks of productivity and exchange. But new innovations in financial technologies fintech such as blockchain provide a special opportunity to democratize access to the economy around the world.
The Digital Currency Initiative is a group at MIT focusing on cryptocurrency and its underlying technologies. Cryptocurrencies like Bitcoin enable open, trustless digital payments and contracts. In the spirit of the Internet's wide reach, this technology, and the people behind it, have the potential to impact billions of people and become a crucial part of daily life. We seek to push the envelope on the development of this technology with fundamental research, while shedding light on the associated benefits, risks, and ethical quandaries.
Publications & Press
While the summit operates under Chatham House rules, each year we produce a paper or framework developed out of our collective learning to be shared as a tool for relevant stakeholders.
BITBEAT: BITCOINERS DECAMP TO BRETTON WOODS, ASSESS THE FUTURE OF BITCOIN
A small group of insiders gathered in the New Hampshire hills in July with the goal of producing a comprehensive assessment of where bitcoin is, where it may go, and what might prevent it from getting there.
The idea moreover was to write a paper that would be broad enough to appeal to both policy makers and regulators, the business community, the bitcoin community, and even the general public.
Bitcoin White Paper By Consumers' Research Explores Blockchain Opportunities AND Obstacles
Consumers' Research, the nation's oldest consumer organization, gathered 17 digital currency regulators, law enforcement officials, lawyers, financial services staff, and industry representatives at Mt. Washington Resort, the Bretton Woods, NH site of the historic 1944 agreement that established major monetary and foreign-exchange systems.
Consumers' Research Highlights Benefits of Bitcoin for Policy Makers
Consumers' Researchhas published a new white paper on blockchain technology. The paper, released today, sets out to identify the opportunities presented by the technology, the challenges present today and potential solutions to those concerns.
The Promise of Bitcoin and the Blockchain
At the core of Bitcoin is the ability to send money faster around the globe, improve property rights, and enable people who have never met to fully trust one another. This paper identifies and explains the opportunities presented by blockchain technologies, the challenges faced by those opportunities, and potential ways to address those challenges.
Follow the Summit on Twitter
2017 summit participants
Srikanth Sarasam, The World Bank
Yoshiyuki Yamamoto, United Nations Operations (UNOPS)
Sandra Ro, UWINCorp
Neha Narula, MIT Media Lab, Digital Currency Initiative (DCI)
Yorke Rhodes III, Microsoft
Jacqueline Karlin, Amazon Lending
Kyle Burgess, Consumers' Research
Keith Ammon, New Hampshire State Representative
Brian Knight, The Mercatus Center at George Mason University
Beau Brunson, Consumers' Research
Mercina Tilleman, Global Blockchain Business Council (GBBC)
Michael Casey, MIT Media Lab, Digital Currency Initiative (DCI)
Carol Van Cleef, Baker Hostetler, LLP
Paige Peterson, Zcash
Michael Gronager, Chainalysis
Chris Groshong, CoinStructive
Lance Koonce, Davis Wright Tremaine LLP
Todd Miller, ChromaWay
Mark Weber, MIT Media Lab, Digital Currency Initiative (DCI)
Dan Casey, Global Investment & Development Institute
Tom Miller, Jr., Jack R. Lee Chair in Financial Institutions and Consumer Finance at Mississippi State University & Senior Affiliated Scholar at The Mercatus Center at George Mason University
Hotel image courtesy of Omni Mount Washington Resort.